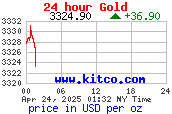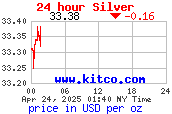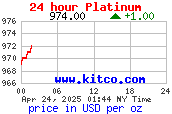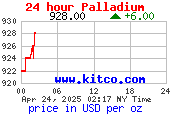 Metal Charts are updated every minute. Click your browsers "Refresh" or "Reload" button to update.

EWI Jewelry Manufacturers does not update these charts and we do not guarantee the accuracy of these charts, they are for reference only. We are not promoting any of the links associated with these charts. We recommend that you use a source that you trust before using this information for any purpose other than reference.

Spot Precious Metal Prices

Prices for Gold, Silver, Platinum, Palladium and Rhodium.




EWI Jewelry

Your supplier of wholesale jewelry and blank mountings



Wholesale finished jewelry can be purchased online by visiting our store.